APPLY FOR YOUNG AIR, YOUNG WFAIR
AND SUMMER SCHOOL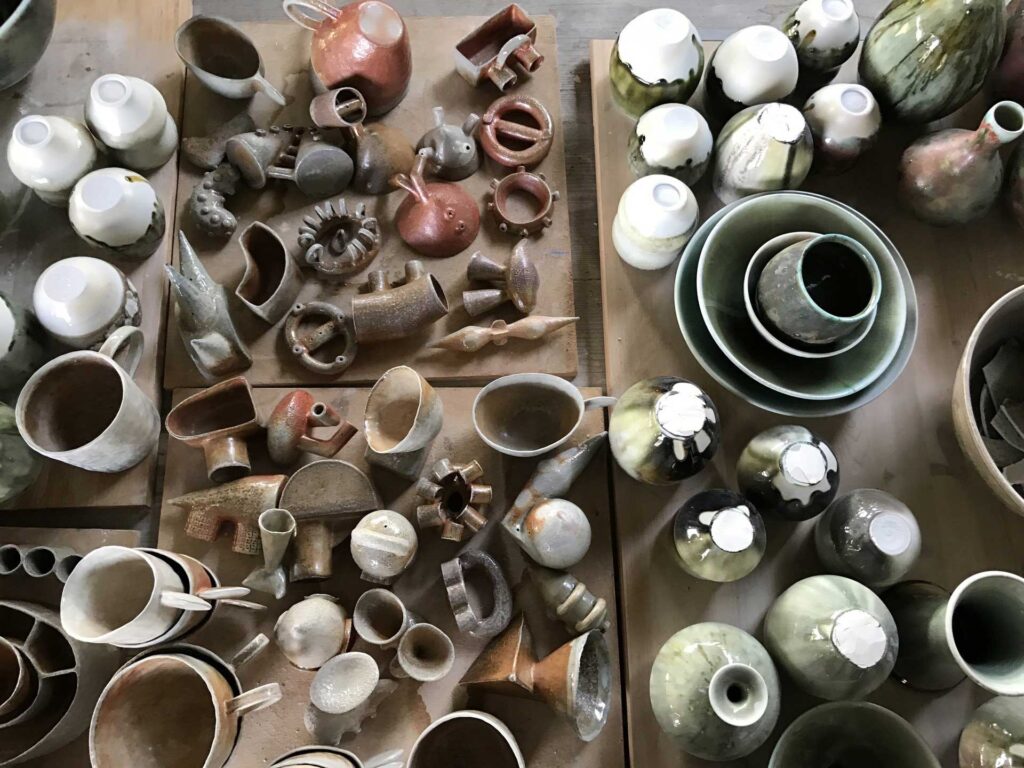 Through history, Guldagergaard has been an important fruit plantation farm in this part of Denmark, and the former owners had a great interest in rare plants and trees. That is why he founded the park in the beginning of 1910's, and the park still looks as it has been for decades, but in addition, the park now has exciting sculptures to explore.
At Guldagergaard, we have our own gallery: The Apple House Gallery. When artists arrive at Guldagergaard they typically arrive with an idea they intend to materialize. With the Apple House Gallery, we give our resident artists the opportunity to show their final work in a professional, attractive arena.
The Apple House Gallery has a very special atmosphere. It is a showroom that feels modern and clear yet still contains a feel of the history of Guldagergaard. The natural light and hard wooden floors altogether create a fantastic scene for both solo and joint exhibitions.
The gallery also gives us the chance to offer artists the means to attract an interested audience, to invite the press, have photo shoots, and create a promotional space that is beneficial for both upcoming new talents and established artists.
Frequently, we invite you to visit our inspiring exhibitions where you can let yourself be excited and amazed by both national and international ceramic artists.