YOUNG-ARTIST-IN-RESIDENCE
Do you have a basic knowledge of ceramics and would you like to become part of an international workplace that stimulates innovation, originality and the desire to experiment? Then, you should definitely apply for YAIR.
YOUNG-ARTIST-IN-RESIDENCE
AT GULDAGERGAARD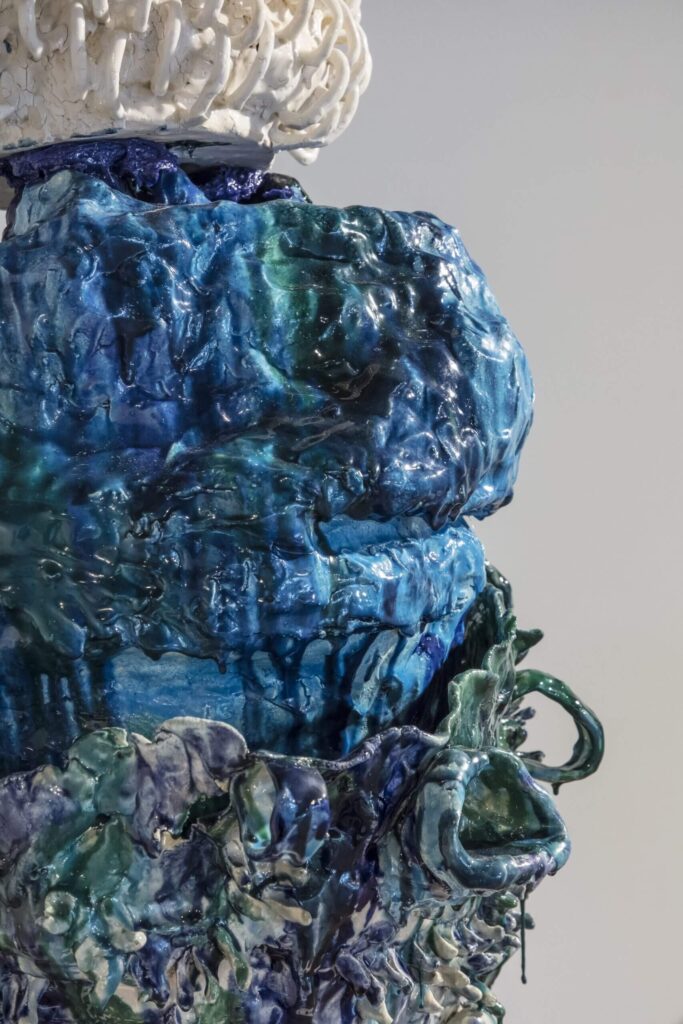 Do you dream of achieving experience in a professional ceramic studio, where you can expand your knowledge within the ceramic field? Then maybe, it is you, we need as our new YAIR.
At Guldagergaard we wish to attract the most talented and qualified staff, while at the same time we want to give young artists the best opportunities to expand their horizons and develop their artistic skills.
As Young-Artist-in-Residence at Guldagergaard you will have your own studio space and full access to the kilns, glaze, mould and photo studios as well as accommodation in the manor house, where all the artists stays. All our Young-Artist-In-Residence has access to our archives and to the largest studio collection in Northern Europe which is used for inspiration and research.
You will become part of an educational environment that promotes development and collaboration. The program for YAIR is open to applications by young artists, newly educated ceramists and artists as well as students within the ceramic field.
Open positions for YAIR:
Start: 2023
3, 6 or 12 month position
WHY
JOIN?
The Young-Artist-in-Residence program at Guldagergaard provides a unique opportunity to be part of a professional team that supports the development of technical and professional skills, enhances career prospects, and supports the assistant gaining experience in the ceramic field. Our focus is on providing our staff with an attractive context, in which they can develop and exploit their potential in the best possible way.
GULDAGERGAARD IS LOOKING FOR NEW
YOUNG-ARTIST-IN-RESIDENCE
Apply:
12 months
6 months
3 months
Working time: 20 hours flextime per week
You get:
Free accommodation in a shared room in the manor house
A free studio space in the studios at Guldagergaard
A honorarium of:
12 months: 7,000 DKK for your own materials and firings.
6 months: 3,500 DKK for your own materials and firings.
3 months: 1,750 DKK for your own materials and firings.
WHAT DO WE EXPECT
OF YOU?
We are looking for a positive, adaptable person who is organized, with a service-orientated attitude. It is important that you can prioritize workloads, work both independently and as part of a team with the ability to take initiative with regards to the day to day upkeep of the studio and house.
It is essential that you are able to temporarily live in Denmark for the duration of the Assistantship.
How will you work?
As a Young-Artist-in-Residence you will be an integral part of the Guldagergaard team, supporting members of staff in all aspects of the day to day running of the center.
You will be required to work 20 hours a week for Guldagergaard on a flex-time basis. You will meet with the studio staff every Monday morning to plan any specific jobs for the week on top of the general daily duties.
From here, you can manage your own working hours for the week. These hours are to be worked within the opening hours of Guldagergaard, Monday – Friday 9:00 – 16:00.
On occasion, it might be required for you to work some of these hours in the evening or on the weekend.
General duties include, but are not limited to:
Maintaining and cleaning of both the studio and communal areas of the house.
Welcoming of residents to the house, being on hand to answer any questions.
Introducing new residents to the house facilities of the manor house, including: recycling, trash, kitchen, library, communal areas, laundry facilities etc.
Supporting staff members in the set up for public events such as exhibition openings, and preparing drinks or food for meetings held by the director.
Preparing studio spaces, materials and equipment for incoming residents, visiting artists, workshops and other programs.
Preparing glazes and slips for general use in the studio and recycling of clay.
Working with the Studio Technician to maintain material stock levels in the studio.
Programming of electric kilns in studio for residents
Assisting the Kiln Yard Technician in the running and maintaining of the wood kilns.
Working on a self-directed research project that will be developed into an archive for the future use at Guldagergaard.
HOW WILL YOU BENEFIT FROM THE
YOUNG-ARTIST-IN-RESIDENCE PROGRAM?
This experience will be hugely beneficial to your practice by gaining experience in a professional ceramics studio, whilst expanding your ceramic knowledge. At Guldagergaard, we wish to attract and retain the most talented and best-qualified staff, and we wish to provide young artists with the best opportunities to expand their horizon and develop their artistic universe. Guldagergaard is an international workplace, which stimulates innovation, originality and the desire to experiment. We support the development opportunities of each of our staff members through an educational environment, which promotes knowledge sharing, development and positive forms of collaboration.
While here, you can explore and research areas like plaster, mold and model making, slip casting, glaze development (including electric and gas firing, altering and developing glazes), 3D design and printing (including software knowledge & design), wood firing (including contemporary technologies used within this traditional firing technique, glaze testing, and development), printmaking: surface and clay (making decals, printing onto clay, using CAD and non-technological methods of altering images, printing techniques, etc.).
You can use the honorarium for materials and firing of all kilns in your own ceramic practice whilst you are here. As an assistant, you are also able to participate in workshops provided by Guldagergaard at student rates.
Since this is an unpaid position it is recommended that you apply for funding to support your personal costs whilst you are living here.
HOW TO
APPLY?
The ceramic advisory board will review all applications. A Skype or phone call interview to assess suitability and understanding of the proposed project may be conducted by a member of staff.
For more information and inquiries please contact: kasia@ceramic.dk
For your application you will need:
Cover letter explaining your suitability to the position of Assistant
CV
5 images of recent work
Recommendation
Your Skype address