FACILITIES
At Guldagergaard you will have state-of-the-art ceramic facilities at your disposal and in beautiful surroundings.
STATE-OF-THE-ART
FACILITIES AT GULDAGERGAARD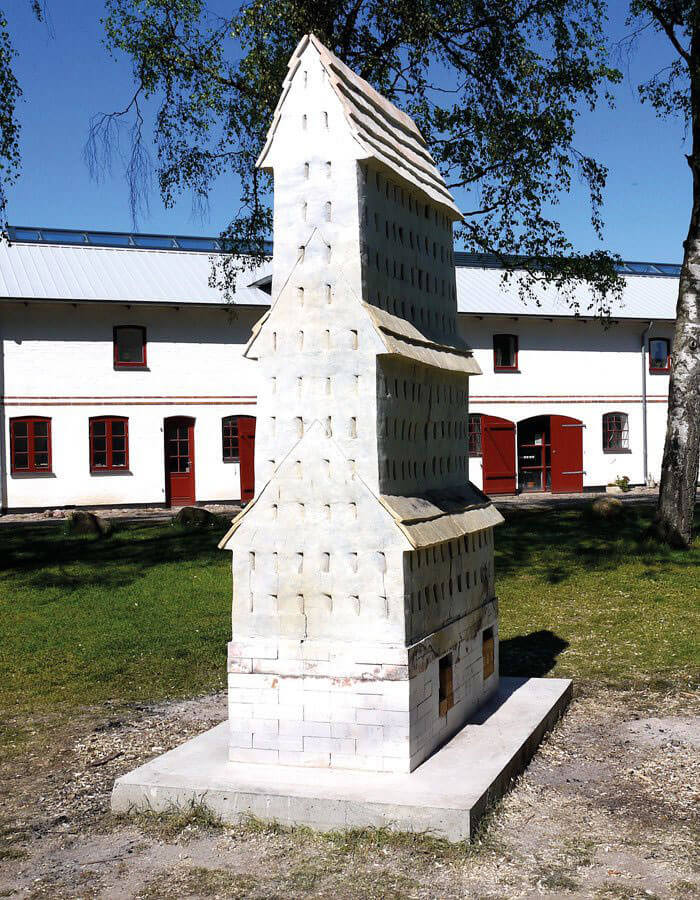 An important goal at Guldagergaard is to provide artists with the possibility of working with different materials and different methods on different projects all at the same time. Art often moves in a better direction when you collaborate with others in an international environment.
At Guldagergaard we have the largest collection of modern ceramic facilities with newly renovated studio facilities and a unique kiln yard with the largest selection of kilns in Northern Europe. You will also find the largest studio collection for research and inspiration in Northern Europe.
In 2012 our studios went through a major rebuilding with help from the private fund Realdania and the municipality of Slagelse. Walls, floors, and ceiling were taken down, and the new interior was created. We proudly reopened the studios in February 2013 with an opening speech by the then Danish Minister of Culture, Marianne Jelved.
The rebuilding means, that we have doubled the studio facilities as we now have two floors available for artists. The ground floor still provides individual studio spaces for up to 12 artists, and in the center of the ground floor is our electric kilns and glaze area.
We have a large modern plaster and mold making room with plaster wheel (jigger jolly) and plaster lathe. We have a slip casting room with blunger and mini casting system. Other studio equipment is our slab roller, drying and a damp cabinet, and a new extruder where our technician Henrik Troelsen designs the shape just the way you wish. We also have a glaze laboratory with spray booth and a wood workshop with different kind of tools.
THE INTEGRATION BETWEEN
THE STUDIO AND CERAMICS
Two staircases walled with wood-fired bricks in all shades of black and grey dominate the first floor.
The wood-fired kilns at Guldagergaard have always been part of our identity and as the wood-fired bricks have become part of the new studio building, and the result is stunning. 6000 bricks were smoke fired in barrels by our fantastic wood-fire technician Egle Paksyte. Today, our Kiln Yard is managed by the wonderful Evelin Saul.
With increased space, we created room for research and new technology such as 3D and silkscreen print techniques. At the first floor, you will also find a photo  darkroom and a meeting room with a small kitchen area.