DIRECTIONS TO GULDAGERGAARD
Enjoy the journey from the city through the countryside to the small town of Skælskør!
DIRECTIONS TO
GULDAGERGAARD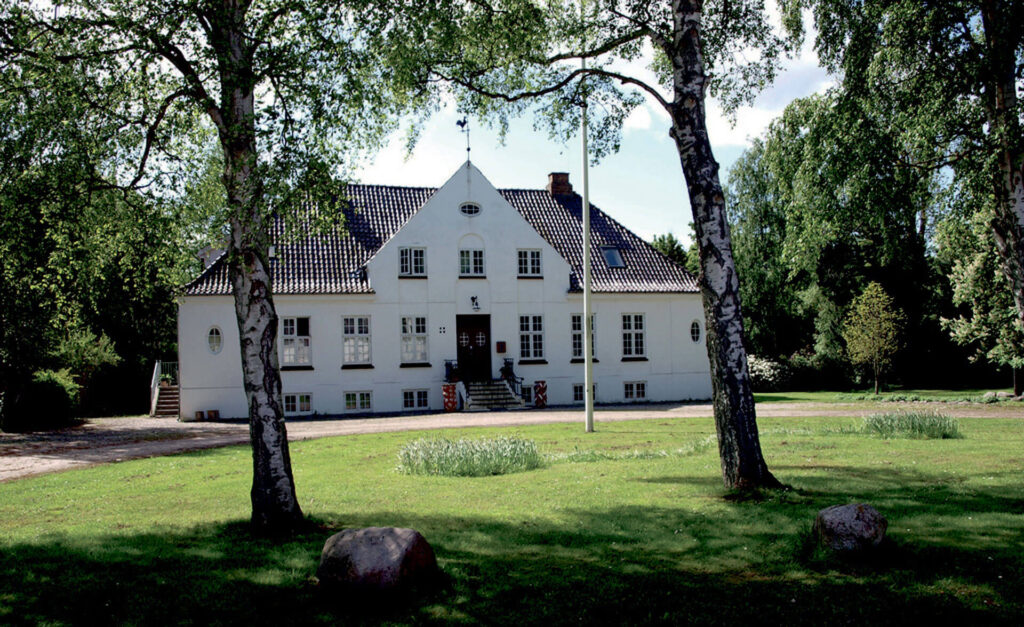 From the airport you go by train to Slagelse, then by bus to Skælskør. The journey takes ca two hours. Ticket prices are about 200 DKK (one way).
Prior to your journey, please notify Guldagergaard of your flight arrival time so we know when to expect you.
Copenhagen Airport → (train, 13 min.) → Copenhagen Central Station → (train, ca 1 hour) → Slagelse → (bus 470R, 35 min.) → Skælskør → walk (10 min.) → Guldagergaard
We recommend that you use https://www.rejseplanen.dk/to plan your journey. You can select English at the top of the webpage and it will give you detailed information for the whole journey, including walking times, train platforms etc. You can buy a train ticket from the same webpage or from the airport when you arrive.
Train
At Copenhagen Airport you can buy a train ticket to Slagelse either online (Rejseplanen) or in the arrival hall of the airport (ticket sale booths or machines). Trains departing from platform 2 travel to Copenhagen and other destinations in Denmark. *Platfrom 1 usually travels to Sweden.
There is a direct train from Copenhagen Airport to Slagelse once every hour during the day. (Duration about: 1 hour and 18 minutes) Most common way to get to Slagelse, however, would be to change trains in Copenhagen Central Station.
On each platform you will find a Screen that displays the next departing trains. On the screen you can read the destination of the train in capital letters, underneath it shows all the stations that the train will be stopping at. *Please make sure YOUR STOP (Slagelse) is listed.*
Bus from Slagelse to Skælskør
The bus station in Slagelse is situated right opposite to the train station. Please follow the bus sign, walk through the tunnel passage, and you will find the bus station.
Take route no. 470R. You get off at Skælskør bus station.
*You can buy the bus ticket from the bus driver, cash only.*
Schedule
On weekdays the bus leaves twice every hour during the day, every hour in the evening.
Last departure from Slagelse: 00.14
On weekends the bus leaves every hour.
Last departure from Slagelse: 00.14
You are now in Skælskør
Guldagergaard is about 10 minutes walk from the bus station.
You will not find a telephone or a taxi waiting for you. Please let the office know before your journey about your arrival time so we know to have someone guiding you in once you've arrived to Guldagergaard.